Apartment in Zell am Ziller? Your dream place in Zillertal.
Arrive. Switch off. Feel at home.
A holiday at Hochfeldhof, a timeout in your own apartment in Zell am Ziller, a chance to experience farm life up close – all this and much more is possible with us! One stay simply won't be enough! Zillertal is just so beautiful, the farm life just so idyllic and – we haven't mentioned this yet – it's just so relaxing in our new "Badehaus". We love what we do, and you can feel that at your apartment in Zell am Ziller from the very first moment.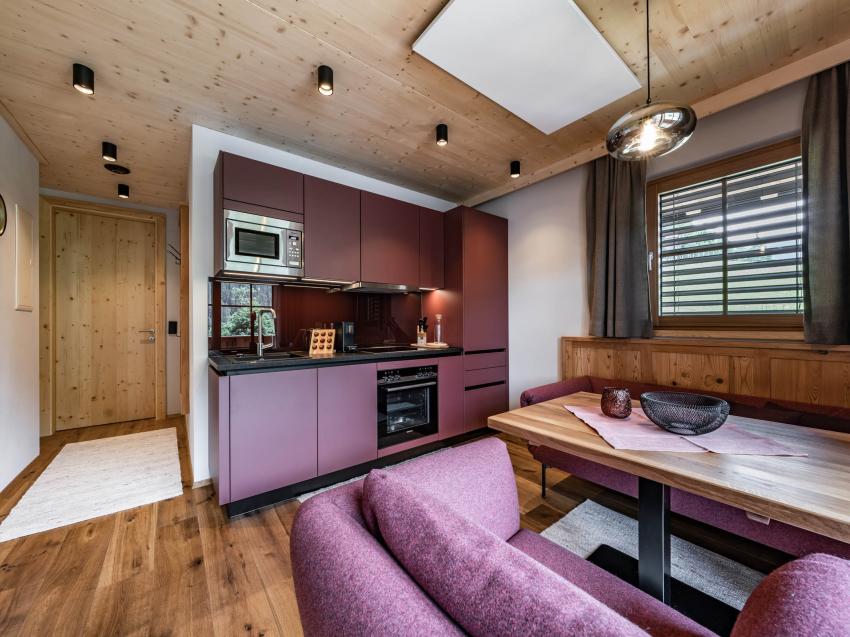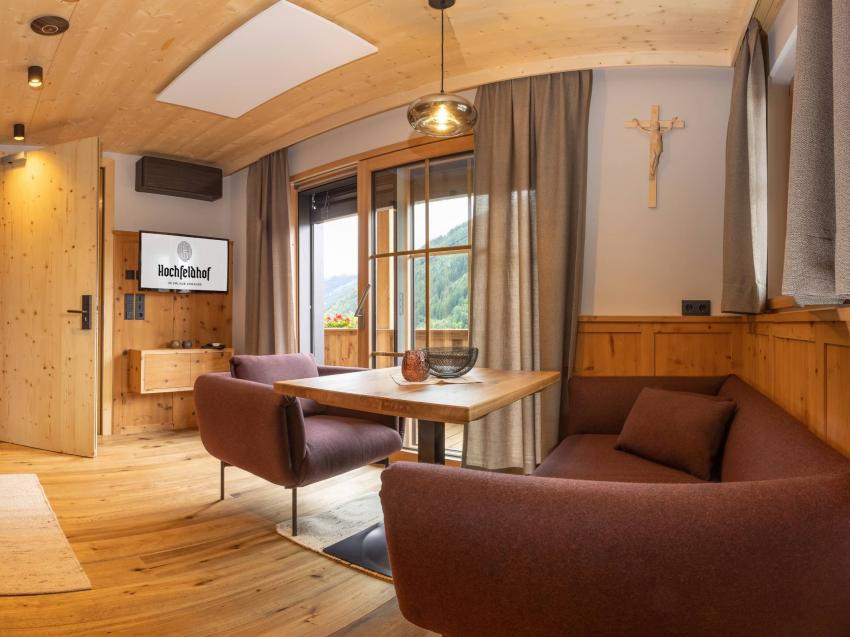 NEW: Apartment Mara I in the chalet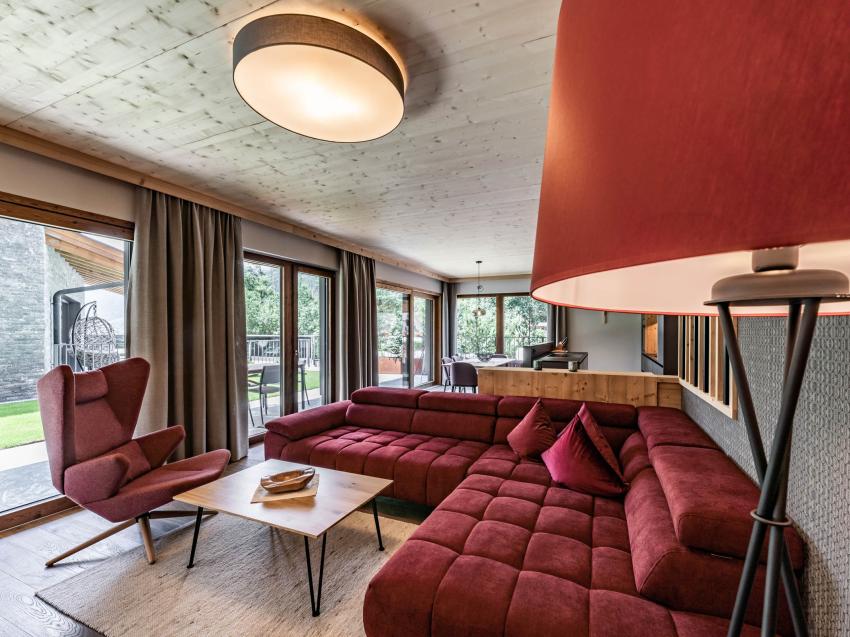 NEW: Apartment Mara II in the chalet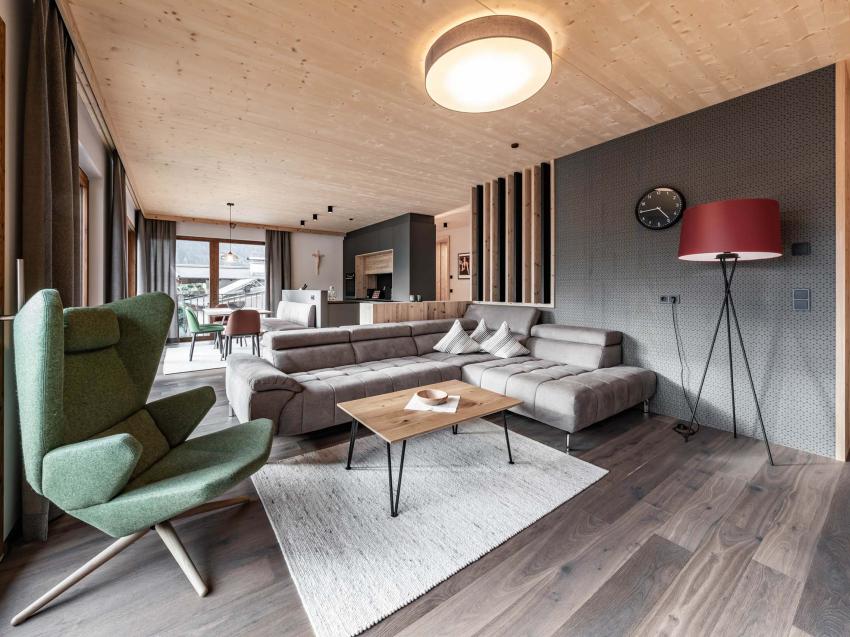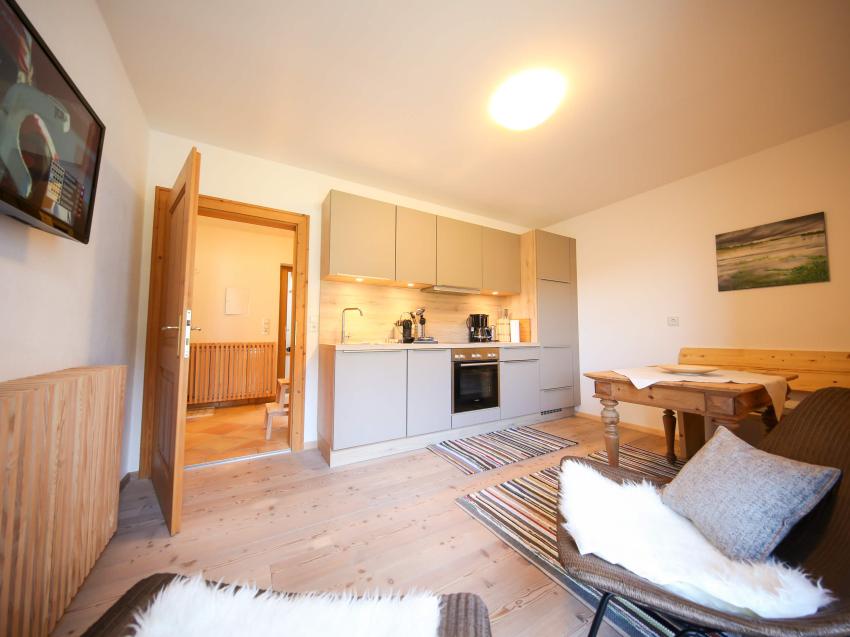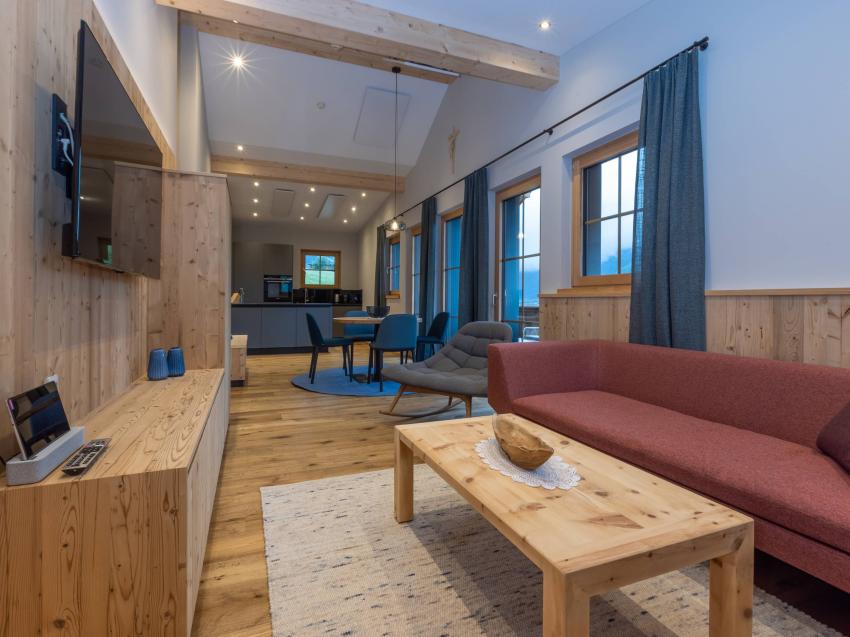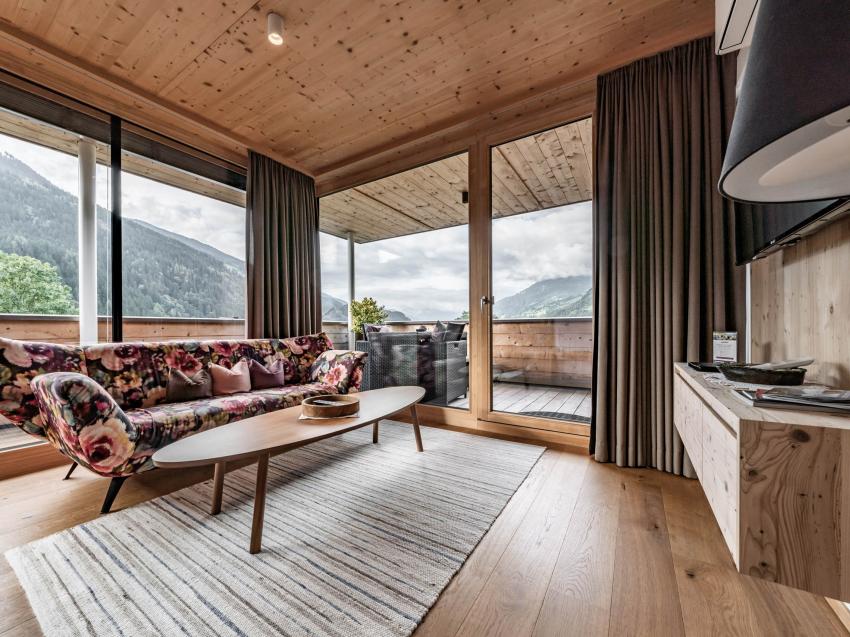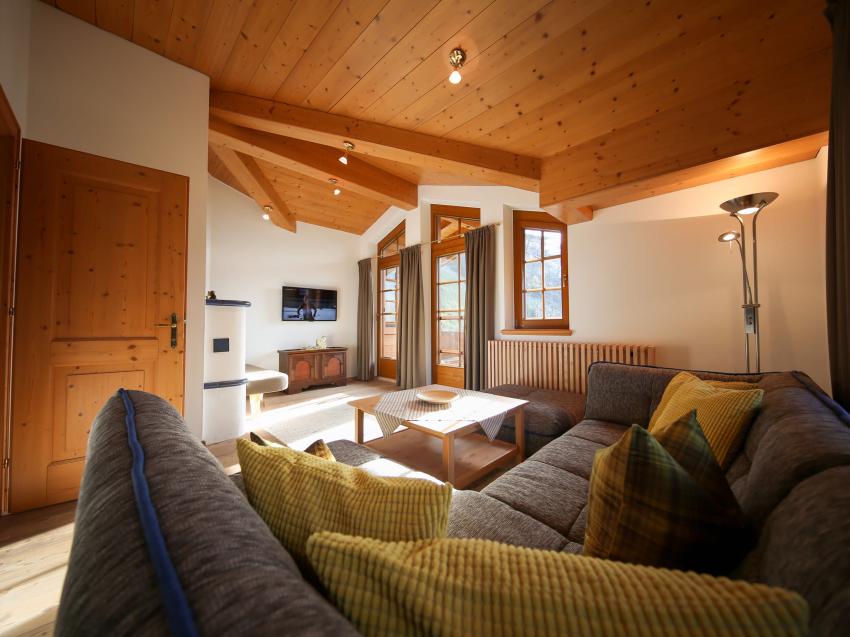 Your accommodation in Zell am Ziller. Your holiday home.
We offer nine lovingly furnished apartments in Zell am Ziller surrounded by the idyllic Zillertal mountains, which can accommodate up to six people. Katarina, Magdalena, Josef, Martha: these are the names of our favourite people, our family. So, we chose to use our names for the apartments at our accommodation in Zell am Ziller, because they are just as unique as we are. Varying in size, all nine abodes enchant with their special feel-good atmosphere. Relax in the cosy bedroom, put up your feet on the balcony or terrace, and enjoy the wonderful view of the Zillertal mountains and Hochfeldhof's animal kingdom. Cook with your loved ones in the separate kitchen or in the combined kitchen and living room. What could be better than sharing a meal together? Then end your day with a game or TV evening in the cosy living room.
Passionate farmers and hosts
Hochfeldhof has been in our family for four generations. We've recently expanded and renovated our accommodation in Zell am Ziller with great attention to detail. In doing so, we have preserved the quirks and very special style of the 250-year-old farm while enriching it with modern elements. Are you convinced yet? Come and enjoy a stay in one of our apartments at the heart of nature in Zell am Ziller. We can't wait to welcome you!