Welcome to Hochfeldhof!
It's wonderful to have you here!
Home is where the heart is and where memories are born. Where friends are always welcome and a smile awaits you. At our Hochfeldhof in Zell am Ziller, we have prepared everything so that you feel at home right away with us. At your holiday home, you can expect genuine Zillertal hospitality, authentic farm life, adventures in untouched nature, the freedom of the mountains, and plenty of animal companionship. Look forward to nine perfectly cosy apartments, cooling off in the indoor and outdoor pool, sweating in the sauna, and family fun in the playroom or on the new playground.
from
€130.00
per apartment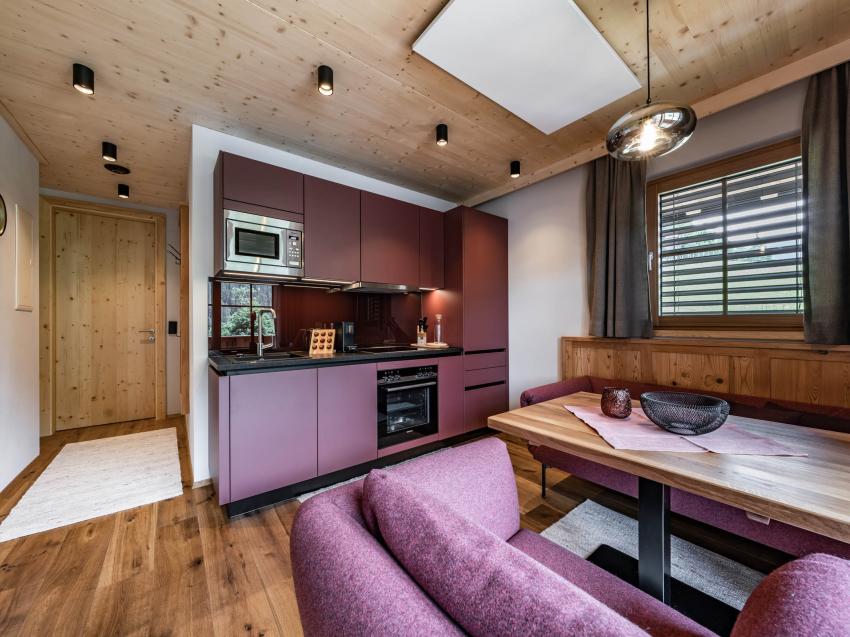 from
€130.00
per apartment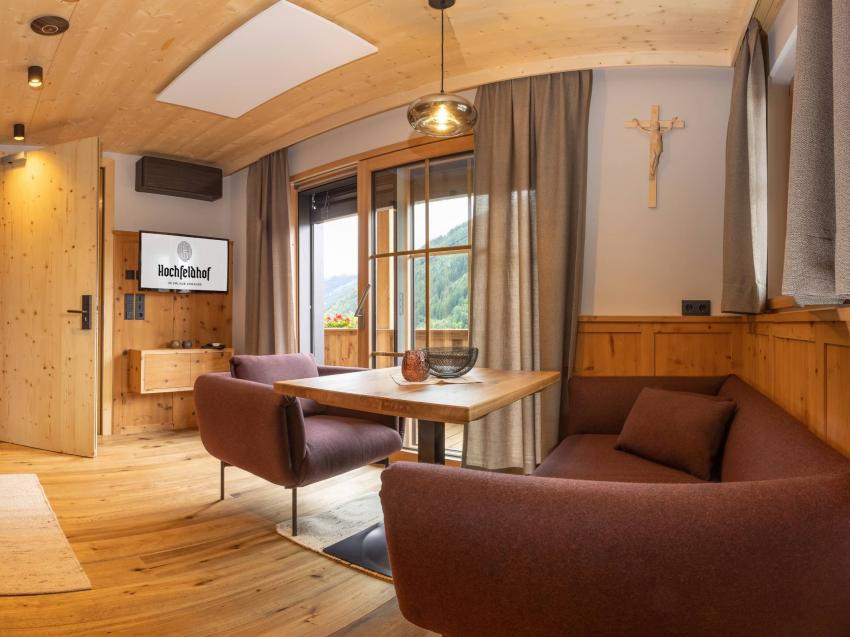 NEW: Apartment Mara I in the chalet
from
€350.00
per apartment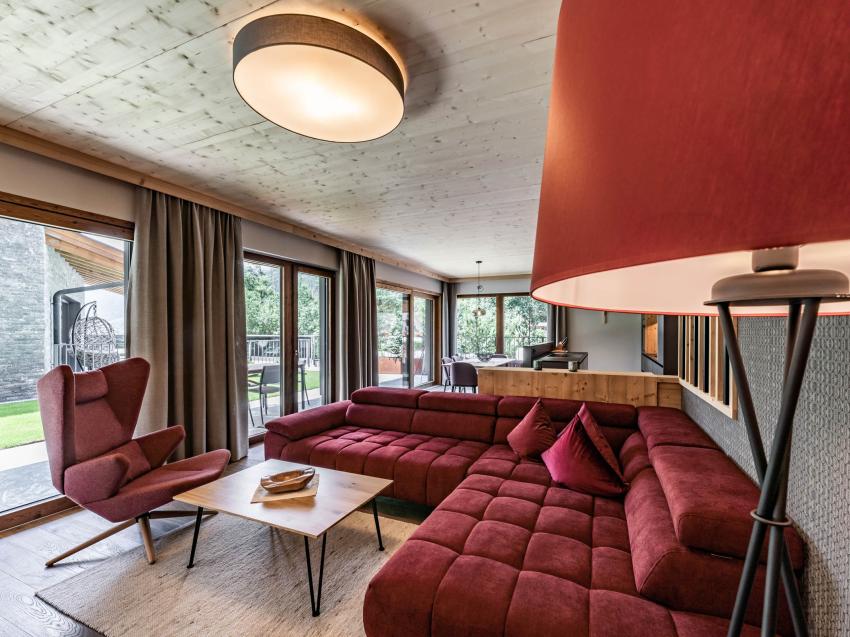 NEW: Apartment Mara II in the chalet
from
€350.00
per apartment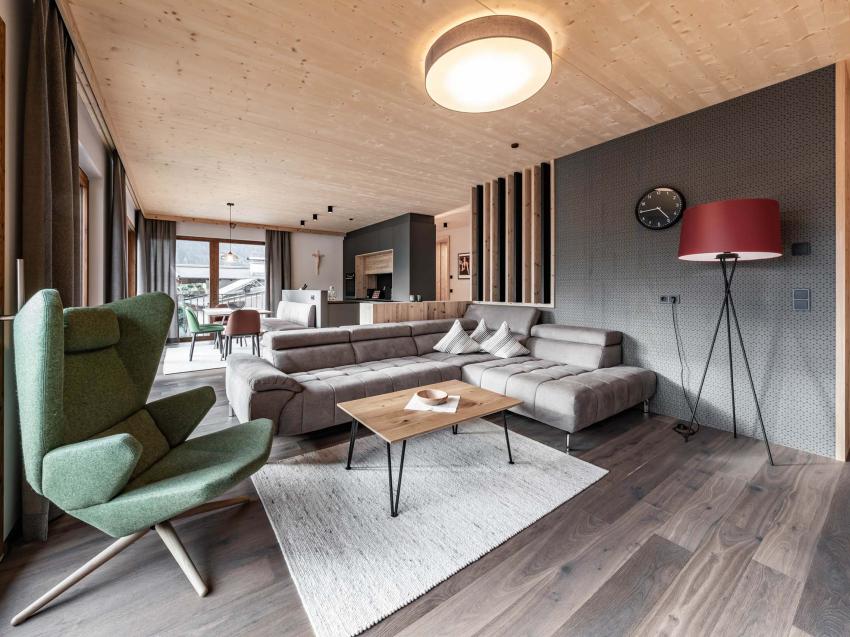 from
€130.00
per apartment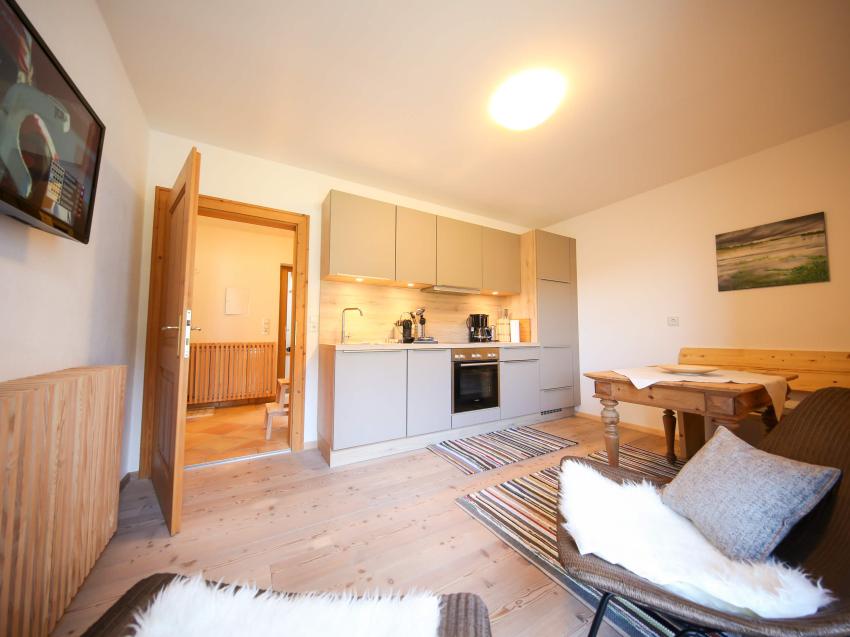 from
€200.00
per apartment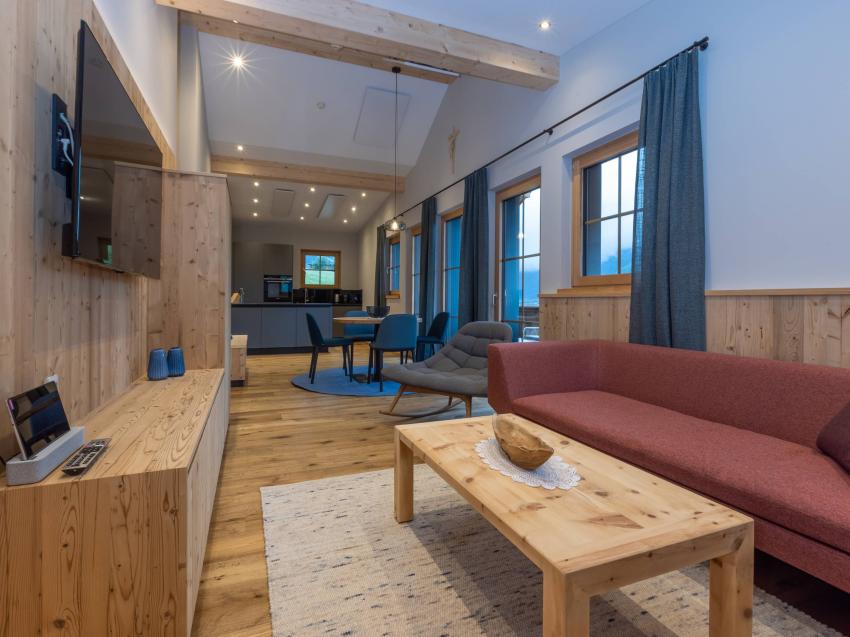 from
€195.00
per apartment
from
€195.00
per apartment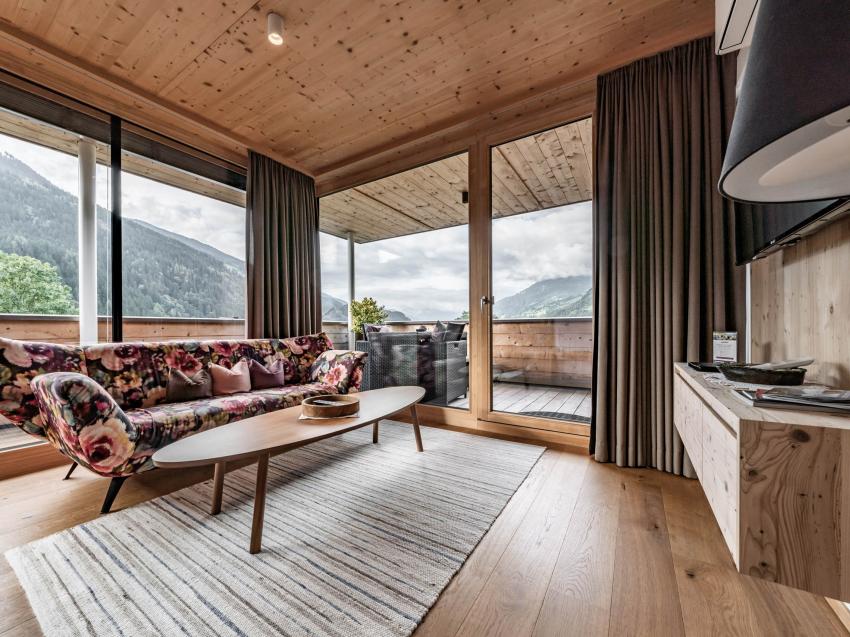 from
€280.00
per apartment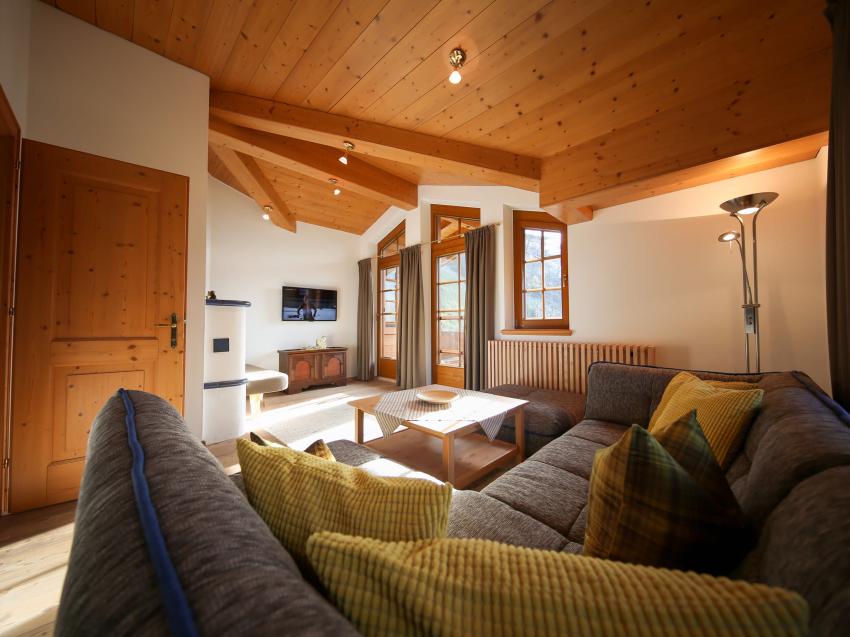 These highlights are waiting for you
Farm holidays in Zillertal: helping out is not just allowed but encouraged
Mountain views in a natural paradise: farm in a sunny, secluded location with views of Zillertal's Alps
Cosy holiday apartments: nine apartments for up to six people
Beastly good vibes: roe deer, red deer, cows, rabbits, goats, cats and chickens
Fun and games: playground with swings and sandpit, indoor children's playroom
Hosts and friends: Katarina and Josef with Magdalena and Josef
Farm products: eggs, herbs, farmhouse bread, and so much more that the season, garden, and fields gives us.
Wellness delights: outdoor and indoor pool, sauna, infrared cabin, and relaxation room
Fitness and cardio: work out in the farm's own gym
Our small farm chapel: assistance from above for the perfect holiday happiness and a fruitful harvest
High speed on the net: the fastest fibre-optic internet in the whole valley
We, Katarina and Josef and our children, Magdalena und Josef, have created a very special place with so much heart. That heart beats for Zillertal's inspiring nature, for our animal friends, and, of course, for our wonderful guests. You and your loved ones will feel right at home with us, we promise!
Where your heart can feel at ease.
Our Hochfeldhof is a place where people, animals, and nature come together. Our farm is nestled into a sunny slope and is very close the centre of Zell am Ziller. It's the perfect holiday spot for:
adventurous families who want to get to know every facet of Zillertal.
nature-loving children who want to immerse themselves in farm life.
foodies who truly appreciate authenticity, originality, and regionality.
digital nomads who really find creativity in the mountains.
long-term holidaymakers who would like to use our spacious farm for a longer break.
relaxation seekers who love to combine rustic farm life and cosy wellness delights.
everyone who wants to experience an affordable timeout in the middle of nature with their loved ones.